WORKOUT ANYTIME, ANYWHERE
ITEM ADDED TO CART!
VIEW CART
CONTINUE SHOPPING
OUR BANDS ARE THE BEST FOR A REASON...
Trusted by over 40,000 customers, it's no secret EzToned bands have something special. Here's a few reasons why EzToned is LOVED worldwide.
WHAT OUR CUSTOMERS SAY
Customer Reviews
10/03/2021
Mr W.

United Kingdom
I recommend this product
I never received my order.
I did not receive this item so I have no idea.
09/03/2021
Julian T.

United Kingdom
I recommend this product
Great Product
Honestly, I did not expect the resistance bands to be such good quality!! I have used these for over 4 months now and absolutely love it! Couldn't recommend this enough!
09/03/2021
Gabriel R.

Denmark
I recommend this product
EZtoned bands
Training with The bands was not worth my time No proper contraction in The muscle so i would reccommend stigning to bodyweight exercises if you are Working out at Home
08/23/2021
Sozu

United Kingdom
I recommend this product
Very Good and convenient
I think this is a very good workout tool. i completed my first workout and was genuinely impressed. I dislike going to the gym especially in the last 7/8 years I've lost that motivation. working from home however has left me looking for something to help in that regard. I use kettlebells and used to have a complete set at home and I have since toned that down due to space so I only have 2 now. The Resistance band set fills in that gap. I think even as a main workout tool it is beneficial but those that do barbell bodybuilding and powerlifting can benefit from these too. I have a bench with resistance band hooks built in to the base and therefore i'll buy the bar too to help with that. Cons: I'd definitely look at allowing use of the workout vids as the Instruction booklet is a bit limited. And i'd look at developing a board /platform to allow us to hook that bands on to as the pressure on the feet is a lot however im sure the famous online retailer has a set or two available. All in all a very impressive bit of kit.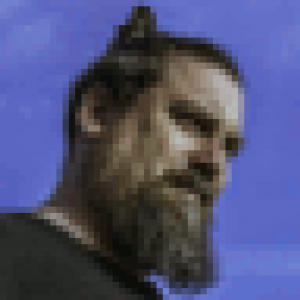 A
06/06/2021
Alex

Netherlands